Sweet Home 3D 6.3 – Download for Windows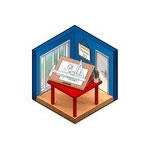 Latest Version:
6.3
Platform:
Minimum: Windows XP
Author:
Official website
File size:
~ 49 MB
License:
Free/GNU
Security level:
100% Safe
Design your house in 3D in an easy and accurate way with Sweet Home 3D
If you are new in the subject of 3D design and you want to try a CAD program to design a house or a part of it, stop searching, you are reading about the best free choice you can find. Sweet Home 3D is a great alternative for those expensive CAD programs you'll find over there.
You'll be able to design indoor environments very accurately thanks to the measurement system integrated into Sweet Home 3D. Creating a room is as simple as dragging a pair of lines on a plain because the program will generate the 3D model automatically.
Don't worry about the doors or windows spaces because when using Sweet Home 3D will create that space when you'll place a window or a door on a curtain wall.
From the 'Preferences' area, you can change the interface language and measurement unit, disable 3D navigation arrows, magnetism, rulers, and the grid, as well as specify the new thickness and height of the walls. Options can be restored to their default values.
The program requires a moderate-to-high amount of system resources, has a good response time, and includes user documentation. Sweet Home 3D did not freeze, crash, or pop up errors throughout our testing.
Finally, the gallery of objects is vast and you can even add new ones if they are formatted as OBJ, LWS, or 3DS.
Give it a try, remember, it´s totally free ad it can make you save a lot of money.
Screenshots:
Change Log:
What's new:
– Fixed a bug which prevented from modifying a piece of a furniture group in Virtual visit mode, after adding that piece to a group in Aerial view mode.
– Fixed the totals update after a price change of a piece belonging to a furniture group.
– Fixed a bug that prevented from changing a textured material to white color.
– Fixed horizontal and vertical alignment mouse behavior on room and furniture names when Shift is pressed.
– Added Adjustable / Adjustable tag to find more easily an adjustable 3D model among the 87 available ones.
– After Select, all at all levels menu item is chosen, exported all selected items to OBJ format whether they belong to a visible level or not.
– Computed pitch + roll horizontal rotations (in that order) when both rotations are set.
– Other minor bugs fixes
Also available:
Choose Old Version of Sweet Home 3D for Windows PC: