Transaction – Download for Windows
Latest Version:
1.7
Platform:
Windows XP and up
Author:
Official website
File size:
~ 8 MB
License:
Trial
Security level:
100% Safe
Manage and keep track of your online sales with Transaction
Selling products over the Internet is not as simple as it may seem. You need to keep close track of your sales so that you know what kind of income and expenses your business has, and how you may need to reposition your marketing strategy.
A transaction is a tool designed to analyze your business's data and create reports to help you keep up with your online sales. You'll be able to import your transactions and create graphs and reports about your business's performance in just a few clicks.
This program has an intuitive interface that makes it easy to work with. It has various options for analyzing data regarding your products, clients, and expenses, just to name a few. One of its best features is that it allows you to import already existing transactions as well as export new ones.
With Transaction you will be able to make better decisions when looking at your flows, controlling units sold, looking at returns, and checking the impact of your advertising campaigns.
Screenshots: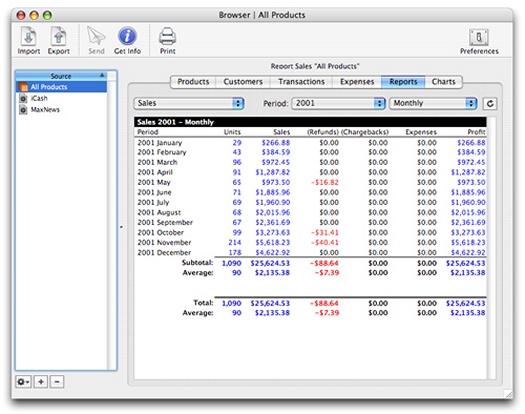 Note:
Trial version valid for 250 transactions.
Also available:
Choose Old Version of Transaction for Windows PC: