TunnelBear 4.2.0 – Download for Windows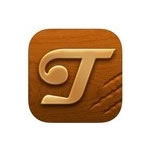 Latest Version:
4.2.0
Platform:
Minimum: Windows XP
Author:
Official website
File size:
~ 131 MB
License:
Free
Security level:
100% Safe
Say goodbye to geographical restrictions with TunnelBear VPN
TunnelBear is the easiest way to access all websites and skip restrictions.
This piece of software is especially useful when you want to view videos that are usually banned in some countries. If you use TunnelBear you'll be able to view those videos and access all websites, no matter where they are hosted or where you are surfing from.
By this way, we can say this program is like an easy-to-use proxy giving you access to any content, you only have to enter the country you want to emulate.
Screenshots:
Notes:
What's new:
– Fixed an issue where your Bear might lose track of your internet connection if connected using Wi-Fi and Ethernet at the same time.
– Fixed an issue with new Wi-Fi network names weren't displayed in Trusted Network settings
– Security enhancements.
Also available: