UltraISO – Download for Windows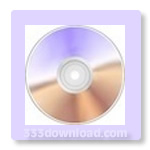 Latest Version:
9.7.1.3519
Platform:
Windows XP and up
Author:
Official website
File size:
~ 4 MB
License:
Trial
Security level:
100% Safe
Work with the content of ISO images with UltraISO.
As you know, the images you create from CDs, DVDs or even from your HD in your Hard Drive are formatted as ISO, and usually, you can't modify or use them until you burn them. Now you can use UltraISO to work with those ISO files.
UltraISO allows you to read the content of a lot of CD image formats without having to burn them, you can manage them from your Hard Drive.
It supports BIN, ISO, CIF, CCD, BWT, MDS, TAO, DAO, CDI, FDC, VCD, VDI, LCD, VaporCD, NCD, GDC, GI, p01, md1, xa, C2D, and VC4.
UltraISO allows you to create CD images and to modify and use previously created ones.
Screenshots:
Notes:
The ISO image can't be longer than 300 MB if you use the trial version.
Also available:
Choose Old Version of UltraISO for Windows PC: