USB Disk Ejector – Download for Windows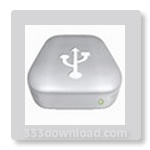 Latest Version:
1.3.0.3
Platform:
Windows XP and up
Author:
Official website
File size:
~ 1 MB
License:
Free
Security level:
100% Safe
Eject USB devices with no problems with USB Disk Ejector.
USB Disk Ejector is a free application that solves the problems given by the Windows interface that poorly offers you no options to eject USB devices.
If you usually work with USB devices plugged in your PC, for sure that more than once you have to get fed u with the annoying process of ejecting them safely.
It doesn't need to be installed, just double click it and choose the USB device you want to eject, then, just unplug it and that's all. Your USB device will be ejected safely and with no problems.
In short, this tool is an excellent application which is worth to try.
Screenshots:
Notes:
Also available:
Choose Old Version of USB Disk Ejector for Windows PC: