VideoPad Video Editor – Download for Windows
Latest Version:
7.50
Platform:
Windows XP and up
Author:
Official website
File size:
~ 3 MB
License:
Free
Security level:
100% Safe
Easily create your videos with VideoPad Video Editor.
VideoPad Video Editor is a free video editing tool that puts various professional editing tools at your disposal in a simple and easy to use way.
You can add several types of media: video, audio, and images. These are separated into several timelines, either sequential or parallel (the latter only for audio), and you can then begin to shape your creation.
For this, you can draw upon the retouching and video optimization tools included in the program. These allow you to adjust the levels of brightness, color, and contrast, or apply different effects to each video clip.
As if this were not enough, this free movie maker tool also allows you to export our creation in various video files or to a CD or DVD.
Screenshots: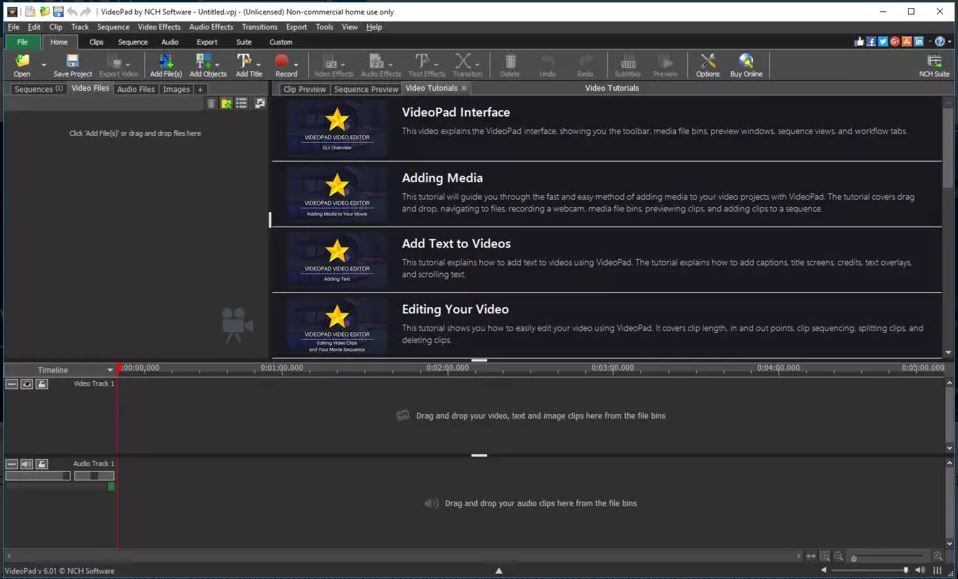 Notes:
Also available:
Choose Old Version of VideoPad Video Editor for Windows PC: