VLC Media Player 3.0.18 – Download for Windows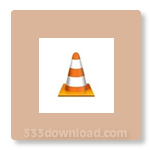 Latest Version:
3.0.18
Platform:
Minimum: Windows 7 64-bit
Author:
Official website
File size:
~ 40 MB
License:
Free
Security level:
100% Safe
VLC Media Player is a free, full-featured, and powerful video player
VLC Media Player is a really powerful multimedia player for Windows. It plays all formats of media files fast.
It takes only 3 seconds to start and then you only have to select the file and the player will play it.
It supports MPEG-1, MPEG-2, MPEG-4, DivX, mp3, Ogg, … and DVDs, VCDs, and several stream protocols.
It can also be used as a server to stream in unicast or multicast in IPv4 or IPv6 on a high-bandwidth network.
Besides, it also plays incomplete files, which is interesting if you are downloading a movie and you want to check if it is the real one or a fake.
All these features have made this player (Formerly known as VideoLan Client) one of the most used media players.
To sum it up, the VLC media player is an application that comes equipped with all you need to fully enjoy media files. A lot can be said about the true power hidden under the simple interface, but the magic is best discovered personally. It is and represents the true meaning of a media player.
Screenshots:
Notes:
What's new:
Codec/Demux:
– Add support for Y16 chroma
– Fix build of gme plugin
Lua:
– Fix script for vocaroo
– Fix script for youtube to allow throttled playback
– Note: Restrictions on youtube still prevent unthrottled playback)
Service Discovery:
– Fix UPnP regression on Windows
Video Output:
– Fix video placement with caopengllayer
Misc:
– Fix password search in kwallet module
Contribs:
– Update FFmpeg
Also available:
Choose Old Version of VLC Media Player for Windows PC: