Wise Care 365 5.6.7 – Download for Windows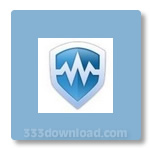 Latest Version:
5.6.7
Platform:
Minimum: Windows XP
Author:
Official website
File size:
~ 10 MB
License:
Free
Security level:
100% Safe
Wise Care 365 gives you complete maintenance for your entire computer
Wise Care 365 is a maintenance program loaded with tools that help you keep your computer always in good shape.
The program allows you to do the following operations: clean the system registry, defragment and optimize the registry, protect your privacy by eliminating personal data that can be tracked down, recovering files that you thought you had lost, hide important files or folders, program the computer to shut down at a specific time, or free up space for general performance improvement.
The best thing about this tool is that all this can be done in just a few clicks of the mouse and from a very smooth and simple interface where you'll always have all the tools you need at hand. Also, the registry analysis' speed is surprisingly fast.
In addition to boosting the PC's performance through erasing junk files, Wise Care 365 Free provides some additional methods that can speed up the startup process, the network, and the applications' response. Defragmenting the disk and the registry can also help users optimize the performance of their computers.
All in all, Wise Care 365 Free can be of great help to all those who noticed their PC is getting slower and that it takes a lot of time to complete simple tasks. Users can rely on this application to create a restore point or a full registry backup and to restore the computer to a previous state in case of crashes.
This program is a tool for completely protecting and maintaining your computer and will help you keep it ready to use as it was designed to.
Screenshots:
Notes:

What's new:
– Simplified the installation procedure, support one-click installing.
– Improved the speed of scanning Metro Cache and listed it separately in Common Cleaner.
– Improved the speed of scanning Chrome and Firefox.
– Improved the speed of PC Checkup, which is at least 50% faster than the previous version.
– New added the right-click menu in Startup Manager, Context Manager, Operating System, and Hardware Overview.
– Added new actions in Disk Defrag, support Shutdown, Sleep, Hibernation, and Logout.
– Fix a bug of recovery from minimization.
Also available:
Choose Old Version of Wise Care 365 for Windows PC: