WordPress 5.4 – Download for Windows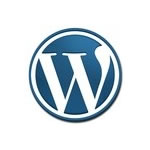 Latest Version:
5.4
Platform:
Minimum: Windows XP
Author:
Official website
File size:
~ 12 MB
License:
Free/GNU
Security level:
100% Safe
Create your blog and write like a professional writer with WordPress
WordPress is a great content manager which you will be able to create your blog with. It is really easy to create your blog thanks to WordPress if you have tried any other content manager you would know they are easy to use but this is even easier.
If you like writing in forums or you have your blog in pages like blogger or LiveJournal, go to the next step, manage your blog.
Do you think that managing and maintaining the blog is difficult? You are wrong, it is really easy but if you need help, don't worry, give access to other users to help you.
Choose the template you like the most, change the look to make it suit your needs.
Download WordPress, it's free. Enjoy your new blog experience, welcome to the Blog World.
Screenshots:
Notes:
What's new:
Welcome to WordPress 5.4
– Every major release adds more to the block editor.
– More ways to make posts and pages come alive with your best images. More ways to bring your visitors in, and keep them engaged, with the richness of embedded media from the web's top services.
– More ways to make your vision real, and put blocks in the perfect place—even if a particular kind of block is new to you. More efficient processes.
– And more speed everywhere, so as you build sections or galleries, or just type in a line of prose, you can feel how much faster your workflows.
Two new blocks. And better blocks overall:
– Two brand-new blocks: Social Icons and Buttons make adding interactive features fast and easy.
– New ways with color: Gradients in the Buttons and Cover block, toolbar access to color options in Rich Text blocks, and for the first time, color options in the Group and Columns blocks.
– Guess a whole lot less! Version 5.4 streamlines the whole process for placing and replacing multimedia in every block. Now it works the same way in almost every block!
– And if you've ever thought your image in the Media+Text block should link to something else—perhaps a picture of a brochure should download that brochure as a document? Well, now it can.
Also available: